It's safe to say "SEO" is one of the most anxiety inducing terms on the internet. People know it's important, but very few know why, and even fewer know how to properly use SEO to their business's advantage.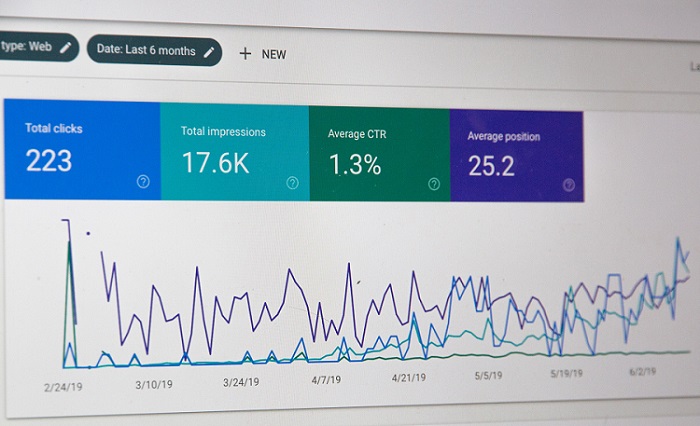 What Is SEO and Why Does It Matter?
SEO is short for search engine optimization. In a nutshell, it's the process of optimizing your website to make sure it has the highest organic search ranking possible. A properly executed SEO strategy helps your site rank above competitors, resulting in more web traffic. The beauty of SEO is found in the fact that an increase in web traffic usually corresponds with an increase in sales for your business.
How Can You Improve SEO Ranking On Your Website?
According to Search Engine Land, the seven main SEO areas for SMBs to consider are:
Website Factors
Content
Content Marketing
On-Page SEO
Local SEO
Authority Building
Credibility
Let's dive in and take a look at each one of these factors to see what they entail!
1. Website Factors
Several website factors can affect your results. Here's a few that must not be overlooked.

Fast Loading Speeds – If people must wait more than the average time for your web pages to load, they're likely going to navigate away from your site before they even see what a great business you operate! In fact, 53% of people will leave a mobile web page if it takes longer than 3 seconds to load.

To see how your page load speed stacks up against competitors, here's a look at a few specific industry averages:


Structure – Your site must also display a user-friendly structure that directs visitors to the information they're looking for. Without a flowing and comprehensive site structure, it's easy for visitors to become frustrated and leave your site – taking their business with them to your competitors.

Mobile Friendly – Over the past few years, mobile searches have surpassed those of desktop origin. This makes it critical to ask the question, "Is my website optimized for mobile users?" If the answer is no, then you could be missing out on a huge share of your target market.
2. Content
In today's increasingly competitive business landscape, content can separate the great businesses from the mediocre. Quality content builds trust and lets your customer know that your product or service is the most logical solution to their problem.

The higher the value of the content you produce, the more likely it will be that your website will rank well in search engines like Google.
3. Content Marketing
Content can be a great tool for spreading awareness about your business and improving search rankings. But if no one sees the content you produce, you'll miss out on tons of opportunities.

That's where content marketing comes in.

Whether you're writing blog posts (like this one), filming videos, recording a podcast, or anything else, you must provide a way for your audience to share your content. Each person who shares your content with family, friends, or coworkers provides an additional back-link to your website, an important factor in google's ranking system.

If more people can see your content, your website's search ranking will improve. If your website's search ranking improves, people will be even more likely to see your content. After a while you can observe a snowball effect taking place.
4. On-Page SEO
On-page SEO includes things like keywords, headings and meta descriptions that help Google recognize your site and its contents. This is important because if the purpose of your website is not easily identifiable, it will not be prioritized in search rankings.
5. Local SEO
If you have a local business – like a shop, office, or restaurant – people need to know where to find you. That's why you must optimize your website for your city name and address so people can located your place of work. This helps to direct people in the right direction when they conduct location specific searches.

For example, someone craving Chinese food might search, "closest Chinese restaurant," or, "Chinese food near me."

If you own a local Chinese restaurant, and you haven't optimized your site for local search, guess whose website is going to show up first in the results? Your competition.
6. Authority Building
This is often done by building high quality back-links to your website. These back-links must come from trusted and authoritative websites related to the industry you are in. For example, if you're running a business consulting agency, an ideal back-link would come from a website like Forbes or The Economist.

However, when you're building back-links to your site, be careful – too many low quality back-links can actually hurt your ranking in search engines.
7. Credibility
Displaying case studies, testimonials, and stories from satisfied customers can be a real deal breaker for your business. These methods help to establish trust between you and your customers. Happy customers talk to friends, family members, and co-workers, resulting in more visitors coming to your website to see what all the fuss is about!

Be sure to incorporate all 7 of these SEO factors into your SEO strategy for the best chance of improving your website's ranking in search engines.
Information Overload?
If all SEO stands for to you is Something Extremely Overwhelming, that's okay – CreoLogic has several years worth of experience in implementing the latest SEO practices into their clients' websites and would love to help you out. Contact them today!